What's On
Psychic Craft Show
Looking to the future, we have a Psychic Craft Show at the Hall on Saturday 15th September. See the poster below for details.

Cardiac Exercise Classes
Does your heart need a workout? These classes are designed for those who have suffered a cardiac event but they are open to anyone who wants a good heart workout.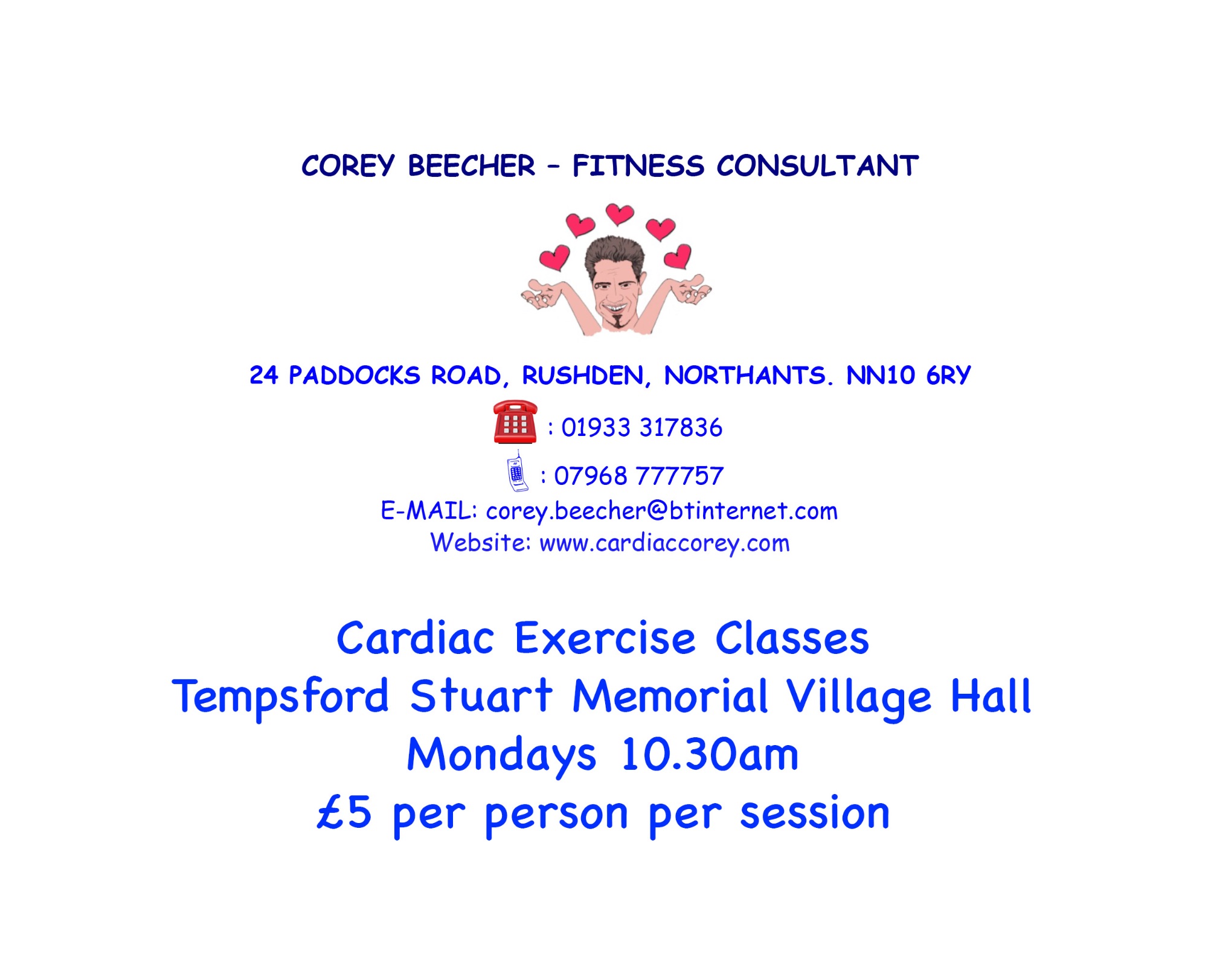 Lindy Hop and Balboa
If you are interested in Lindy Hop, come along to the classes run by Hoc & Mark (Cambs & Beds Lindy Hop Experience) on Monday nights at 7pm at the Stuart Memorial Hall

Puppy & Dog Training
Does your puppy or dog need training? You need look no further. Julie Daniels runs training classes in Tempsford Stuart Memorial Village Hall every Thursday at 6.45 and 8.00pm. Her contact details and qualifications are shown below: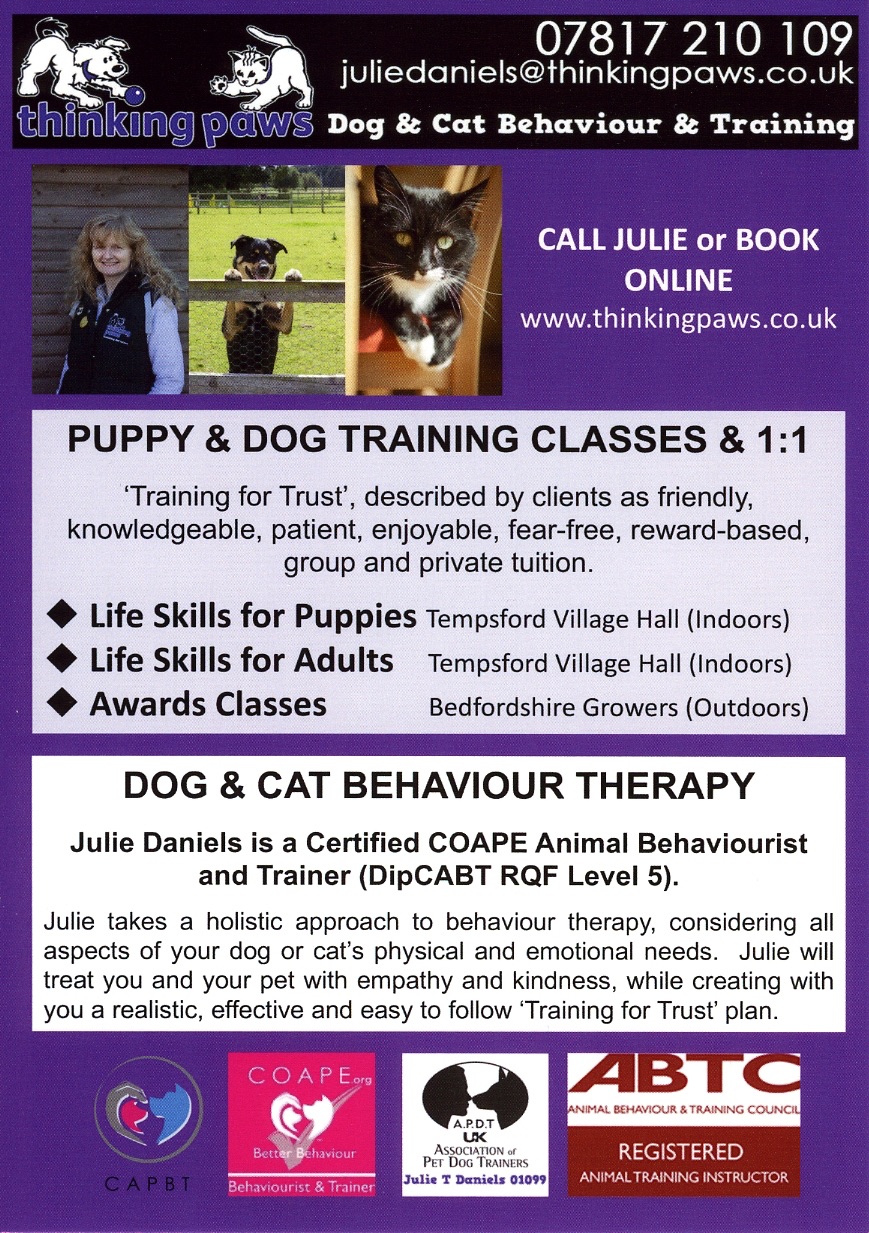 The Hall Committee has recently had a 'Brainstorming Session' to identify ideas for events, classes, clubs etc., that we might run in the Hall. Our ideas are all listed above. If you would like to participate in or, better still, organise any of these events, please get in touch. If you have any additional ideas, please let us know.